New Cometary Insights from the Close Approach of 46P/Wirtanen: A Symposium in Celebration of Mike A'Hearn
August 6-8, 2019
Edward St. John Learning & Teaching Center
University of Maryland, College Park, MD
This meeting is a celebration of Mike's work in cometary science, and his spirit will be reflected in the tone of the gathering. While the presentations will be primarily about comet science, there will be some non-scientists joining us and more are welcome. Our intention is to disseminate results from the Wirtanen Campaign but also to have fun in the process.
Schedule
Oral sessions will be held Tue (Aug 6) morning and afternoon, Wed (Aug 7) morning, Thu (Aug 8) morning and afternoon. An excursion is scheduled for Wednesday afternoon.
Organizers
Tony Farnham, Lori Feaga, Jessica Sunshine, Elizabeth Warner
Student travel support
We have a small amount of funding available to help support student travel. (The amount will depend on the number of valid requests we receive.) If you are interested in applying for this support, please send a 1-page application describing your student status, Institution, who you are working with, and what you intend to present. Applications are due by the July 12 registration deadline and can be emailed to wirtanencampaign@gmail.com.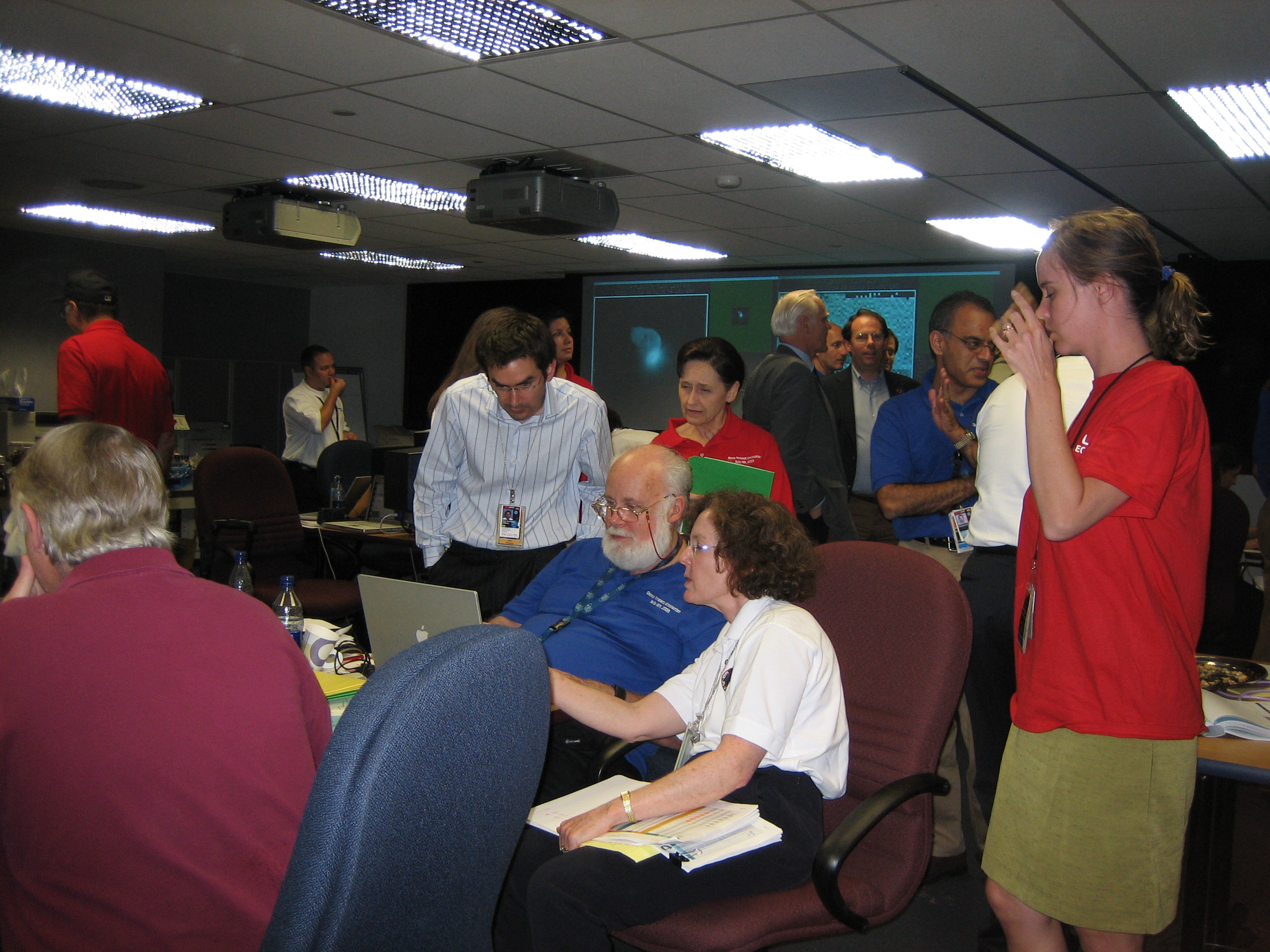 Mike inspecting incoming images from Deep Impact, July 2005.